Jimmy Eat World at the Wiltern on 10/17.
Wednesday, October 17, 2007 at 4:24 p.m.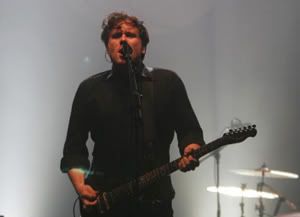 OC photographer Christopher Victorio dropped by the Wiltern in LA last night to shoot Jimmy Eat World. He says he had a blast, though it was rather difficult to get his photos in with a rather large redheaded lady bouncing around in front of him.
The group will be at the Anaheim House of Blues Thursday.
Click the photo for more shots.

Get the ICYMI: Today's Top Stories Newsletter Our daily newsletter delivers quick clicks to keep you in the know
Catch up on the day's news and stay informed with our daily digest of the most popular news, music, food and arts stories in Orange County, delivered to your inbox Monday through Friday.
Recommended for You
Powered by SailThru