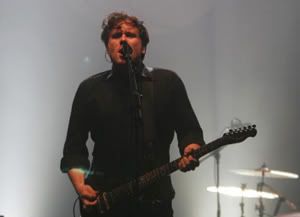 OC photographer Christopher Victorio dropped by the Wiltern in LA last night to shoot Jimmy Eat World. He says he had a blast, though it was rather difficult to get his photos in with a rather large redheaded lady bouncing around in front of him.
The group will be at the Anaheim House of Blues Thursday.
If you like this story, consider signing up for our email newsletters.
SHOW ME HOW
X
Newsletters
Click the photo for more shots.