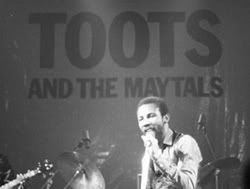 It's not Friday, but we thought we'd give out tickets anyway.
Who? Toots & The Maytals When? Wednesday, September 26th at 7pm Where? House of Blues, 1530 Disneyland Blvd., Anaheim, CA
To nab one of the 25 pairs we've got, email: ocpromotions AT ocweekly DOT com with your NAME, AGE, and PHONE NUMBER. Venue is 16+ without a guardian.
If you like this story, consider signing up for our email newsletters.
SHOW ME HOW
X
Newsletters
(Note: free parking for 3 hrs, 4 extra hours with validation from the venue)