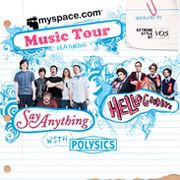 Want a pair of FREE tickets to Hellogoodbye & Say Anything at the Grove of Anaheim on Tuesday, Nov 20 at 7:30pm?
Be the first 15 to e-mail ocpromotions@ocweekly.com with your name, address and a phone number. Happy Friday!
If you like this story, consider signing up for our email newsletters.
SHOW ME HOW
X
Newsletters